My dear German friend, Johanna Gehrlein, the author of the book about
+

Rosen-Bestecke
, (Rose Flatware) advised me to put my
Giovanni Raspini
<(click it) silver rose on, as a special and everlasting gift for a
Sounds good, especially for the upcoming
celebration as well. I myself was the lucky recipient of such an everlasting silver rose by my true love Pieter! He always reasons that this is far better than a nosegay of roses as these will last forever and thus are a very good investment! Look at my Zen Cart powered on line boutique
Mariette's Back to Basics
<(click it) for this precious everlasting gift of pure romance!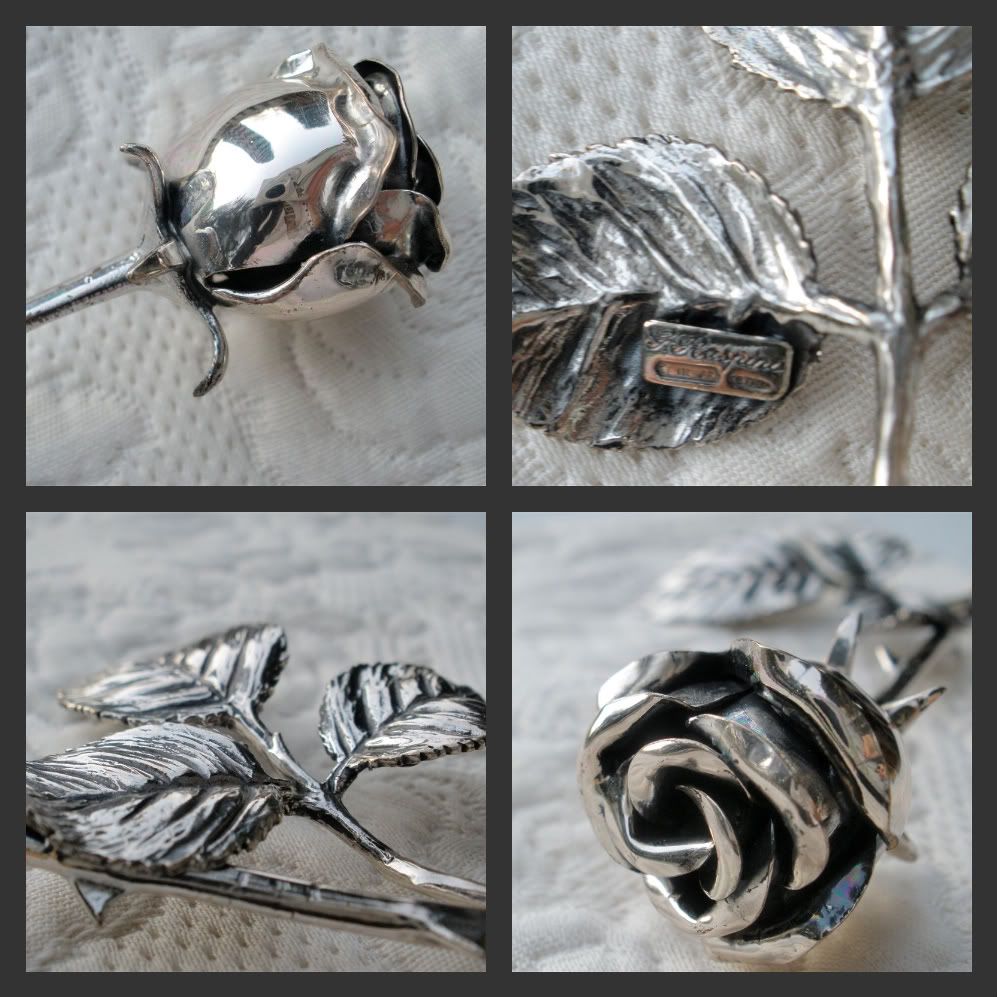 Top right you can clearly see the mark of Silver Master Giovanni Raspin from AZ, which stands for Arezzo, in the heart of
in Italy.
They don't have this rose in their collection anymore but I still have a few left for some lucky recipient...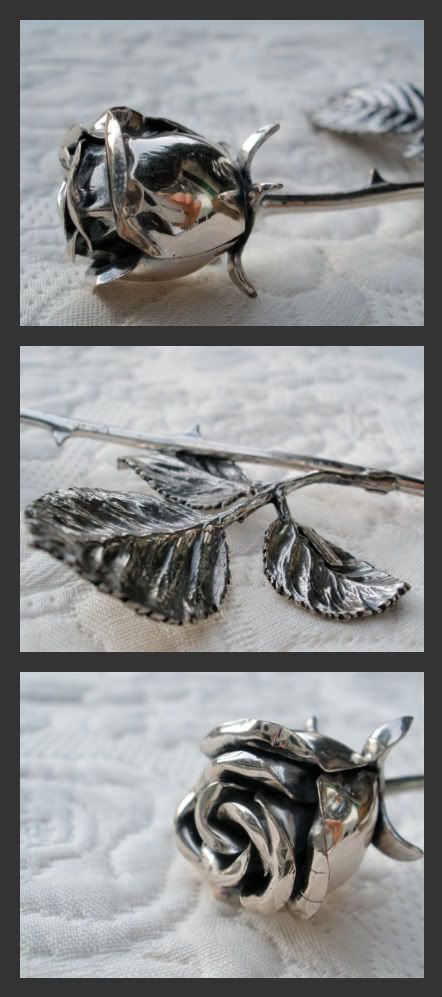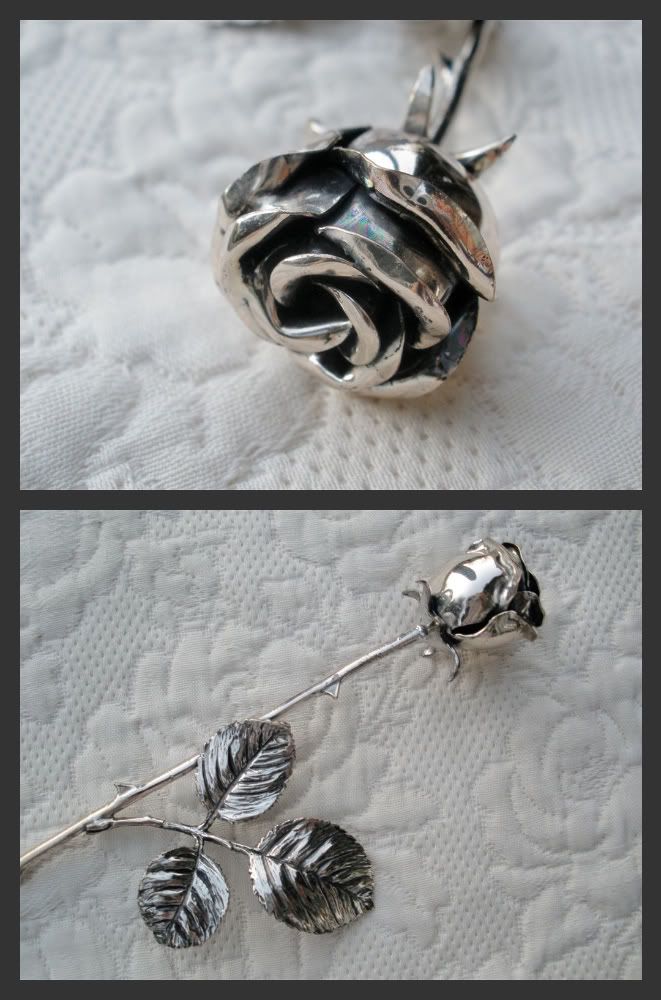 Mariette on Google+