We had such a lovely and sunny day, that I could make photos on the balcony! Maybe it does cheer up all those that have miserable and cold weather. Just trying to send some nice things your way. These very unique and lovely square cups & saucers are available at my Zen Cart on line boutique Mariette's Back to Basics:
Romantic Square Cup & Saucer with Roses
Last night I did bake a batch of 30 Amaretti hearts (my own version of the Amaretti di Saronno cookies from Italy) in my
Demarle
Flexipan small heart tray.
My oven is but a small European size Miele of 24". To put the Flexipan tray into the oven you also need an aluminum
perforated baking sheet.
Both are available at
Demarle at Home
via their consultant locator or on line, just click the hyperlink. It is a very famous French brand and I love to work with it. Great idea for Valentine's Day and I did use the cookies to take to our friends' home tonight, where we got invited over for dinner.
Today we had about the same temperature as for Saturday, tomorrow. That really makes one HAPPY to feel the sun!

Twenty four (24) hearts inside this personalized bag.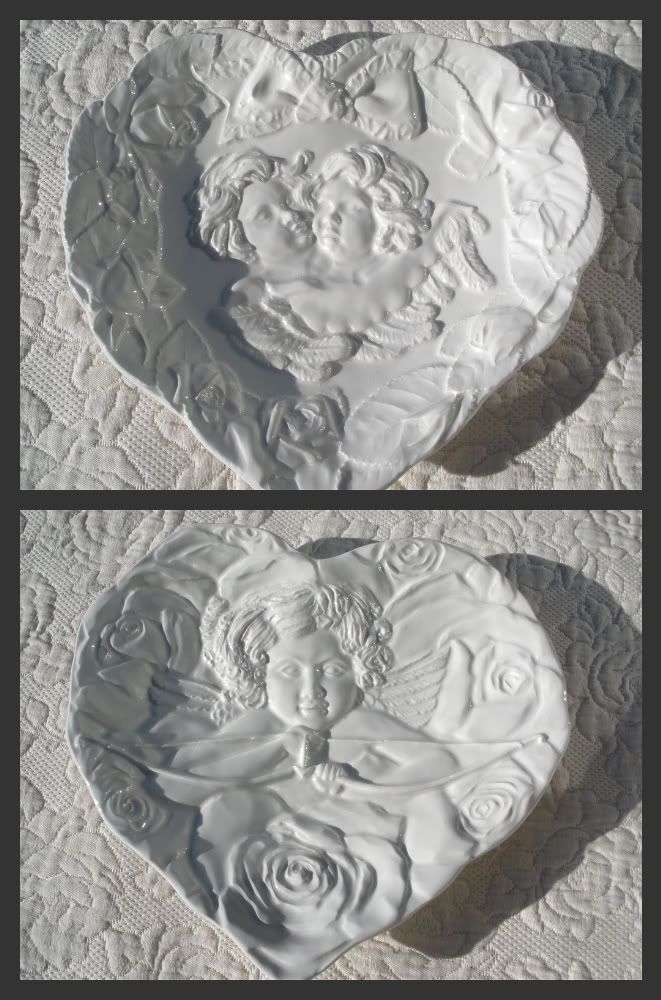 Cupid in action and roses all around... Heart plates are made in Italy.
The sun peeking through the cut-out tray...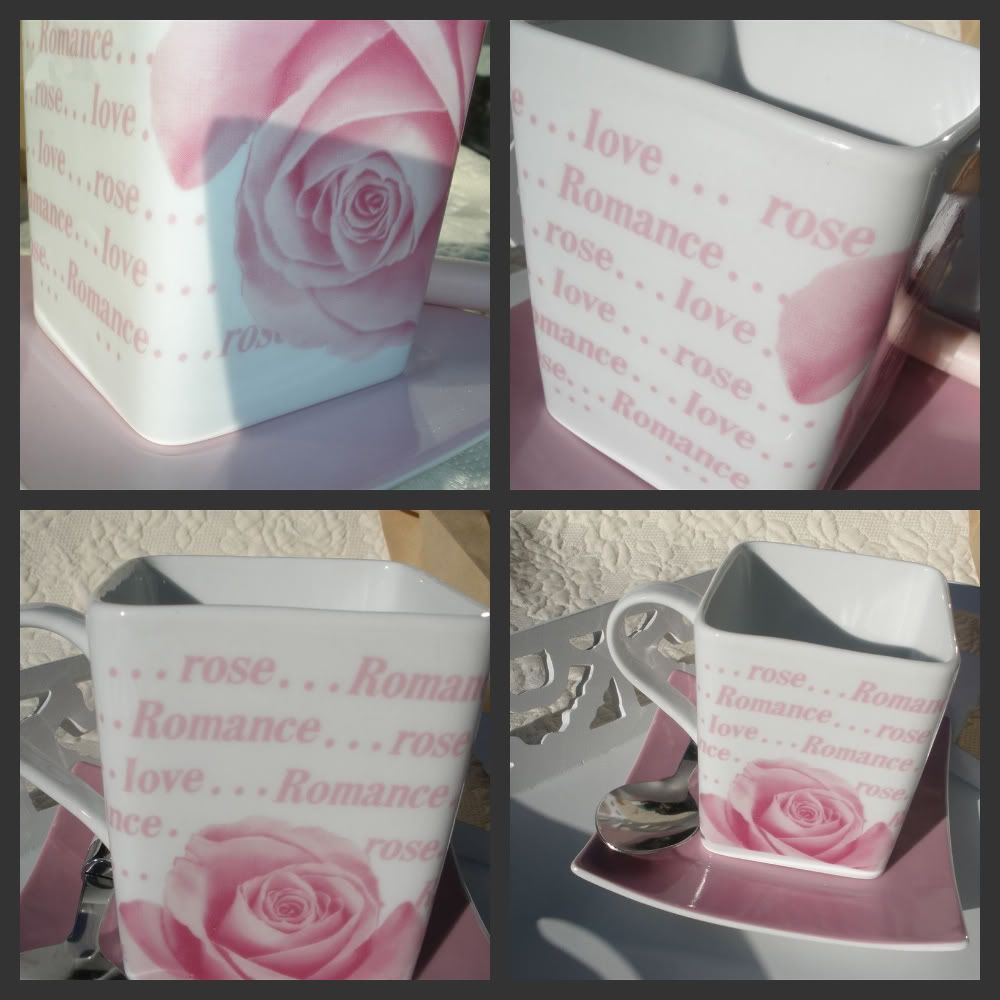 Rose ...♥... Love...♥...Romance
Perfect ingredients for Valentine's Day and for many more sunny days!
Mariette on Google+